Making the Most of Your Home This Summer
Summer is almost here! In many parts of the United States, this means hot weather, sunny days, and time off from work or school. To make the most of your home this summer, consider investing time or money in these fun activities. Some can even increase the value of your home or make it more appealing to potential buyers.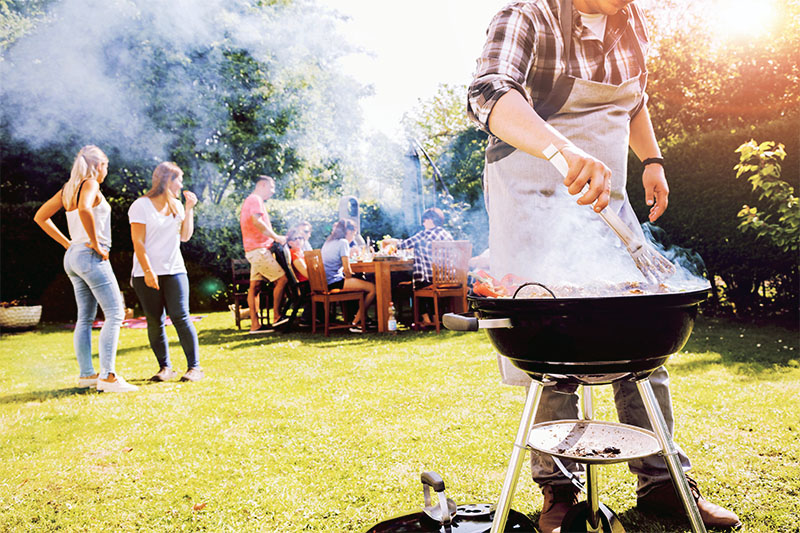 Backyard Fun
Summer is the season of being in the backyard. Whether you have an expansive oasis or something more modest and intimate, taking advantage of your outdoor space is fun, relaxing, and can create memories to last a lifetime.
A few ideas to beat the heat in your own backyard include:
Set up a sprinkler or small pool. You may even want to go big and invest in an in-ground pool and spa set up!
Host a barbecue with friends, family, or neighbors. Invite everyone to bring their favorite summer dish.
Plant a garden. You can enjoy fresh fruits and vegetables, as well as cut flowers or other plants, all summer long.
Let the Outside In
Before the weather gets too hot, open up your windows to let some fresh air into your home. This is a great time to change out your air filters as well. If you live in a mild climate, you may even be able to have your windows open and a pleasant breeze blowing all summer.
Boost Curb Appeal
Whether you are getting ready to sell your home or not, summer is a great time to express your personal style. Get a new summer-themed wreath for your front door. You can also get inexpensive planters to showcase some summer color in the form of plants and flowers. If you have a large front porch, adding some furniture makes for a great place to enjoy the longer days and summer nights.